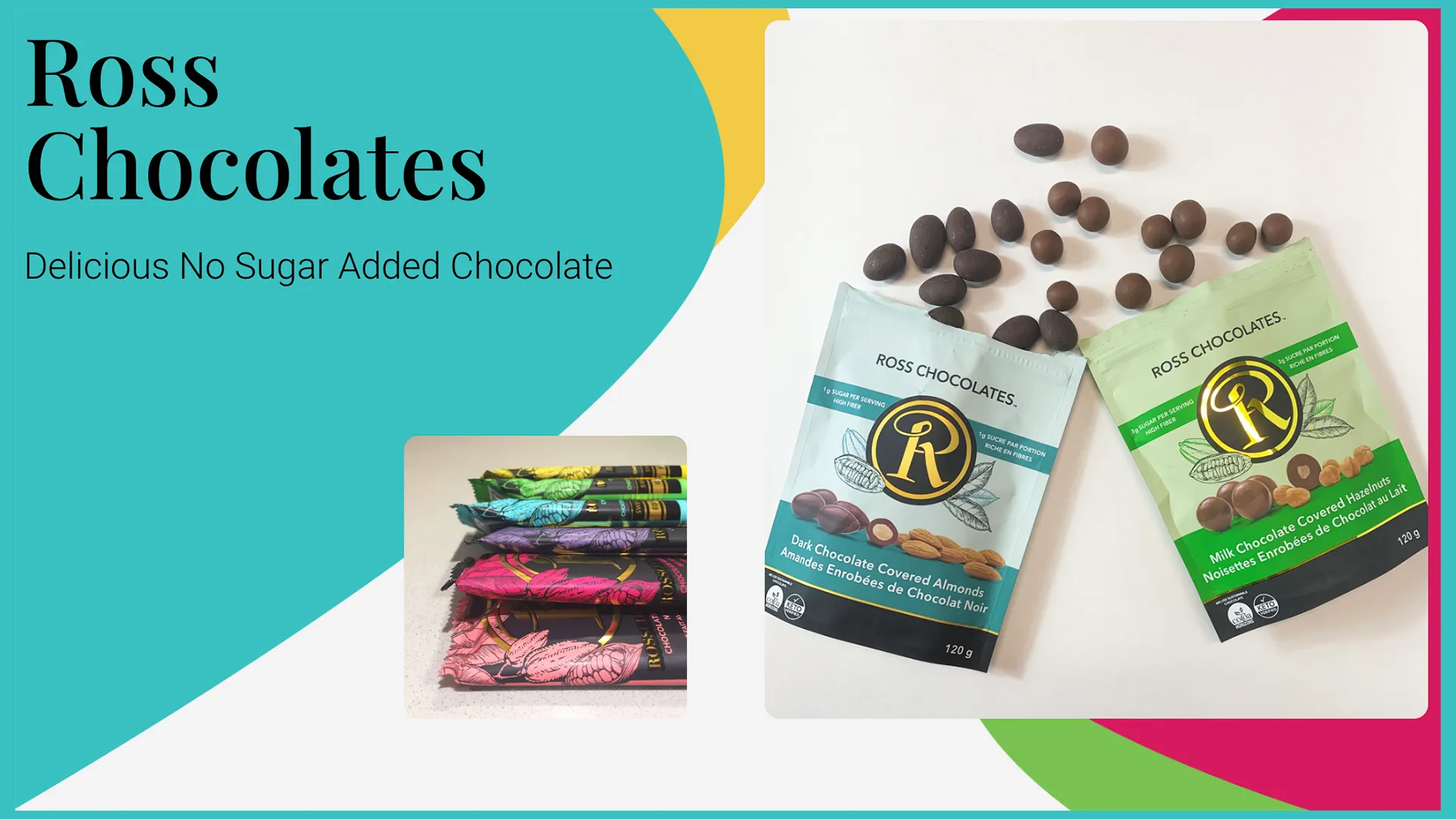 Review – Ross Chocolates (Canada)
Ross Chocolates is located in Canada and produces two lines of no-added-sugar chocolates that include bars, panned items, and baking chips, all sweetened with stevia and erythritol plus added fiber from inulin.
Given that I have dedicated quite a few recent episodes of TheChocolateLifeLIVE to subjects of alternative ingredients and what the word healthy means when it comes to food labels, it is fitting for this timely review products from Ross Chocolate of Canada, a manufacturer of no sugar added chocolate products.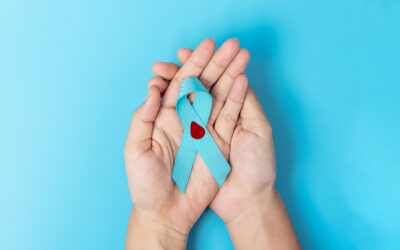 I received an email the sales manager of Ross Chocolates inviting me to visit their stand at the Winter Fancy Food Show in Las Vegas. I declined (as I did not attend the show).
After the show the sales manager reached out again asking me if I wanted to review the products. At the time I did not know the direction TheChocolateLifeLIVE would be taking, but I was intrigued by the pitch directed at me and so I asked for samples across the entire product line.
---
The Pitch
From the emails I received (lightly edited):
"Ross Chocolates makes Premium Keto Friendly - Sugar Free Chocolates for the Healthy Living Consumer, Diabetics, Keto Dieters, and those who just want to reduce the amount of sugar in their diet. Our Chocolate uses ethically sourced Cocoa and is GMO, Gluten, and Maltitol Free. In addition, we are the only Chocolate company that uses a portion of sales to support Diabetic Research..
"Our company was started by a Chocolate lover who was diagnosed with Diabetes. Frustrated, he got to work on creating an amazing Premium Chocolate Recipe that enable him to continue enjoying premium Chocolate without spiking blood sugar levels. 26 years later we continue to be one of the best selling NSA Chocolates in Canada."
Please visit our booth [snip] at the 2023 Winter Fancy Food Show to sample our new lines that have just been launched.  New product lines such as our Premium NSA Chocolates Baking Chips, NSA Chocolate covered Almonds & Hazelnuts will be on display, but also new flavors to existing lines (Milk Chocolate with Cherry & Almond, Dark Chocolate salted Caramel). We have also launched Le Guerbois - a 0% added sugar line that is beautifully decorated with works of art from impressionist masters such as Monet, Degas, & Van Gogh (using sustainable Chocolate & Packaging of course).
---
Putting On My Reviewer Hat
➡️
Disclaimer: I was sent these products to review at no charge to me. I was not offered any form of compensation for this review and at no point did any representative of the company attempt to influence any of the opinions expressed below.
I received:
A 12-bar mixed box of Ross dark and milk chocolate bars. 2 each of: Plain Milk, Plain Dark, Dark w/ Sea Salt, Milk w/ Quinoa, Dark w/Hazelnut, and Milk w/ Lemon and Coconut.
2 bags of Milk Chocolate Minis, Cherry Almond flavor.
1 bag of Dark Chocolate Covered Almonds.
1 bag of Milk Chocolate Covered Hazelnuts.
1 bag of Dark Chocolate Baking Chips (which I did not bake with).
An 8-bar mixed box of Le Guerbois dark and milk chocolate bars. 2 each of Plain Milk, Plain Dark, Dark Chocolate Coffee Caramel, and Dark Chocolate Cherry Almond.
To the best of my abilities to discern, there are no substantive differences between the plain dark and plain milk chocolates in the Ross and Le Guerbois lines; the difference appears to be in the packaging. Both lines have cherry almond as a flavor combination – with the Ross line incorporating the flavor into milk chocolate and the Le Guerbois line using it in dark chocolate.
I do appreciate receiving as much product as I did. It's often difficult to reach an informed opinion of a company's work from a "representative" subset of a larger product line.
I am obligated to state right up front that I am not a fan of the overly bright/sweet profile that erythritol brings to chocolate. Stevia (even the more recent versions which have tamed the bitter/metallic aftertaste stevia has been infamous for) often leaves me with a flat sensation, kind of like under-salted but oddly not. I have many times tried chocolates sweetened with monk fruit (aka luo han guo, aka siraitia grosvenorii) extract, but the less said about those experiences, the better.
Personally, I would rather choose to consume smaller amounts of real sugar added chocolate than partake of chocolates made with most alt.sweeteners, alone or in blends. But that's me, and having made clear that presuppositional starting point ... as a professional chocolate reviewer I need to set aside any personal preferences I might have and give each chocolate equal opportunity to impress or disappoint.
All of the products are listed as being high in fiber and that is because of the use of inulin, a prebiotic fiber.
---
Impressions
I do try to watch the grams of added sugar I consume. I also try to limit net carb intake, but nowhere near what is required in a full-keto diet. So I don't consider myself to fit the typical Ross/Le Guerbois customer profile.
Given all that, my initial impression is that all of the products are objectively well made examples of their types.
The brightness of the erythritol is toned down (to some extent), by the stevia and and inulin, and the flatness of the stevia and inulin is compensated for (to some extent) by the erythritol. This balancing act succeeds best when an inclusion is involved – particularly in the panned almonds and hazelnuts and in the lemon/coconut bar.
In past experiments with alt.sweetener blends I have found that lemon (dehydrated and ground peel, crystallized, or oil) is an effective masking flavor. So it's not surprising to me here that it works well in combination with the coconut, which also adds earthiness and a pleasant texture, making the lemon/coconut bar my highest-ranked of all the bars.
Something similar is going on in the panned almonds and hazelnuts, with the nuts providing an extra flavor and texture component. That added complexity serves to improve the brightness/flatness balance significantly. (I ground up some pink salt, licked the surface of the panned nuts and dipped it in the salt; that improved the balance significantly.)
In the cherry/almond-flavored dark chocolate bar and milk chocolate minis, the brightness of the erythritol added a candy-like component to both that edged towards tasting artificial to me, even though it is stated as natural in the ingredients list. I don't think it's the cherry on its own, it's when it's combined with the erythritol. I can see how many people could really like it, but it's not to my taste.
Of the flavored bars, the coffee caramel was my lowest ranked. TBH, this is because I intensely dislike sugar in my coffee and I couldn't overcome that dislike in this case. If someone does like their coffee light and sweet, and maybe uses a caramel-flavored creamer to boot, I could see this bar really working for them. Just not me.
But for me, the plain dark and milk products were the least successful overall. This is because, as I stated at the top, I am not a fan of the brightness that erythritol brings to the table. If that brightness is also an issue for you, then I would recommend the lemon/coconut bar and the panned hazelnuts (if you're a milk chocolate fan) or the panned almonds (if you're a dark chocolate fan). But if it's not an issue for you, or you don't know if it's an issue for you and you want to find out for yourself, the 12-bar sampler is a great way to find out.
The quinoa crunch bar was a fun departure from the other bars because of the texture but there was not enough quinoa to balance the chocolate's brightness. For me.
In my tastings of all of the products I was sent, I have nothing negative to say technically about the chocolate itself.
➡️
Tastings took place over the course of more than three weeks.
While a particular flavor profile may not have been to my taste, the beans used to make the chocolate liquor that went into the finished chocolate were not over-roasted, there were no obvious defects on the long finish (that could not be attributed to the sweeteners), the tempering was spot on, and the bars were all very competently deposited.
---
💡
Have thoughts to share or questions to ask?

Leave them in the comments.