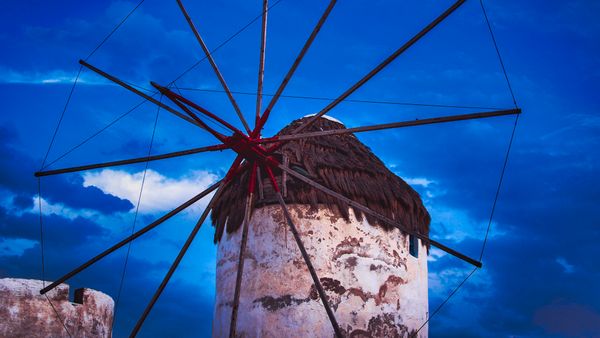 Taking a(nother Small) Bite Out of Tony's
Tilting at Windmills? Part 2 in a multi-part series examining the fallout from Tony's Sweet Solutions campaign.
Reactions to the story in the Times of London (see Sources and Resources for the link) that SlaveFreeChocolate.org removed Tony's Chocolonely from its list of ethically-sourced chocolate brands have been varied – ranging from loyalist fans defending the company to expressions of disgust from small chocolate makers at what they view as the company's deliberate deception.
As I pointed out in my original article on this topic – Four Bars Too Far? – my primary disappointment about Tony's "Sweet Solutions" campaign is the calling out of industry giants Nestlé, Mondelēz, Mars, and Ferrero for their shortcomings without, in my opinion, representing completely and accurately what their relationships with Barry Callebaut ("Callebaut"), who manufactures their chocolate, and the companies they do call out, mean for their business.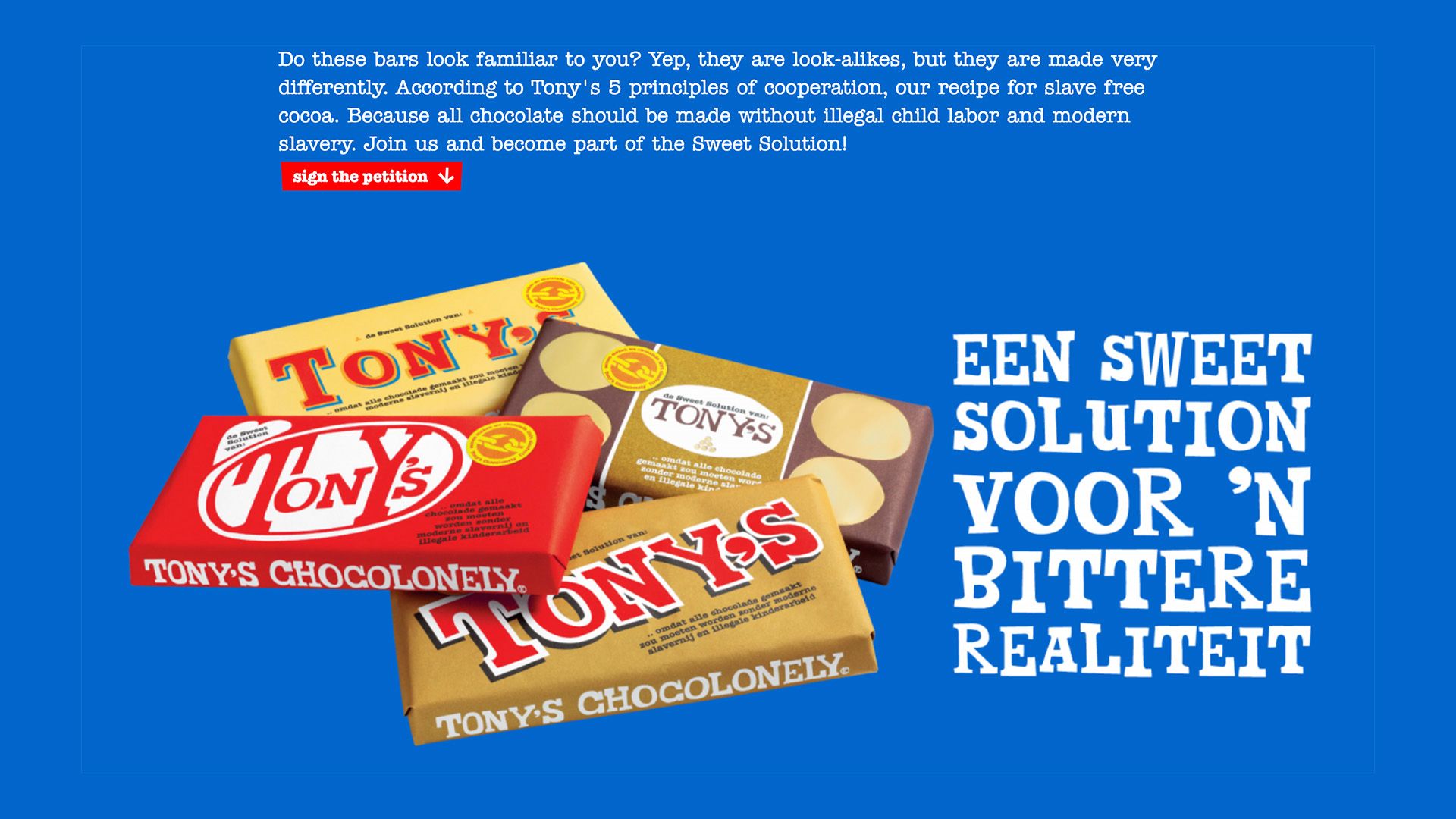 I received some pushback on the article on Twitter and LinkedIn and elsewhere, claiming that Tony's has been open about the relationship with Callebaut. So I took a deeper dive and here are some of my thoughts upon surfacing.
Different Messages to Different Audiences
While Tony's may have been open about the relationship with Barry Callebaut to the trade, they have been less transparent in their communications aimed at the general public, and that messaging appears to be inconsistent across The Netherlands, UK/Ireland, and the US. Those distinctions are going to be elaborated on in a follow up post to my A Case Against Big Chocolate post. [Spoiler Alert: The case may be nearly as clear-cut as the plaintiffs make it out to be.]
An industry watcher in The Netherlands tweeted a link to a video Tony's released on their Tony's-branded YouTube channel (embedded below). Since its publication in 2016, at the time of this writing, that video has been viewed only about 5.000 times and the channel itself has fewer than 2.000 subscribers.
There are about 115 videos in total in the channel, with only a small number having more than 10,000 views (the highest is about 68.000 in five years) which I find odd for a company with what is reported to be a 20% share of the Dutch chocolate market and such positive mindshare. Their Instagram following is also curiously low (as are their flocks on Twitter) for a company that does some admittedly brilliant single-issue marketing on such a hot-button issue. Part of that may be due to confusion about what account to follow – there are many. And there's no way to know what the follower overlap is. I now follow four of them on IG alone. So there is no way to know what the actual combined total is.
What is key to understand here is that while most people in the chocolate industry, and especially those who follow ethical/sustainable development, are aware of the Tony's/Callebaut relationship and what it means, the average member of the Tony's-consuming public does not know what it means – and it appears that Tony's is hesitant to reveal what the full extent of those contributions mean to its mission statement and goals.
For example, I found in my research that "chocolate, fair trade, slavefree, Tony's Chocolone,y" [sic] appear on the homepage of their YouTube channel. "Slave free" is used in the Fast Company article from 2017 referenced below. "Together we make all chocolate 100% slave free" is in the bio on the Tony's US and UK/Ireland IG channels – two of the four I now follow. It can be argued that the average consumer – unaware of valuable context – could plausibly infer the company's products are, in fact, 100% free from slave labor.
This reticence to calling out Callebaut can even be seen in their 2018/2019 and 2019/2020 Annual Reports.
There are mentions of Callebaut on three pages in the 2018/19 report with the first mention on page 22 (of 55 pages). There are mentions on seven pages in the 2019/20 report with the first mention on page 5 (of 172 pages). I could not find any indication that Callebaut sources cocoa from supply chains that are not monitored and verified to be slave-free. (If you do – let me know.)
I cannot imagine that Tony's management does not know of Callebaut's commitments under Harkin-Engel, or their contributions to the International Cocoa Initiative, or to the Cocoa and Forests Initiative – not to mention Callebaut's own Forever Chocolate program.
Yet they were quiet on this. Until the day the Times of London article dropped. I got this tweet this morning (not from the main Tony's twitter account, but from their UK/Ireland subsidiary for some reason) in a thread I have been an active contributor to:
1/2 Hi there, we wanted to share our response here in case you have not seen it. To answer a few of your questions- our cocoa beans are 100% traceable and segregated when processed at Barry Callebaut, they are never mixed with other beans. SFC do not have us on their list because

— Tony's Chocolonely UK & IRE (@TonysChocoUK_IE) February 15, 2021
Elsewhere, there is a link to the following post on Tony's website:
In this post they mention something they call their CLMRS – Child Labor Monitoring & Remediation System. The CLMRS was created by the members of the International Cocoa Initiative, of which Tony's is not a direct member. They are an indirect member because of their association with Fairtrade and Callebaut. The company that manages their sourcing, CocoaSource S.A., is not listed as a member of ICI.
Tony's has a CLMRS because of the efforts of the companies whose products they mock in their campaign, who are all members.

How can they possibly claim, with a straight face, that they do not benefit from their association with Callebaut? Or Nestlé, Mars, Mondelēz, or Ferrero?
Because I spread a wide net in my research, I recalled I was told that Tony's filed an amicus curiae brief with the Supreme Court in the Nestlé/Cargill suit now being heard in the US Supreme Court.
In the first page of their brief they make what I think are some disingenuous representations:
"Tony's has created an effective program to address and overcome farmer poverty and exploitation"
"Tony's is both a producer of high-quality chocolate and a leader in raising global awareness about the inequities caused by current practices in the cocoa industry."
For point 1, refer to my previous thoughts on how they represent "their" CLMRS.
With respect to point 2 I recognize they have been and are a leader in raising global awareness (I am writing this and you are reading it) regarding illegal labor in the cocoa>chocolate supply chain, though the bases of that leadership are being questioned.
But they are not a producer of chocolate. They cause to be produced and then market chocolate that is made for them by Callebaut which is then turned into bars by two specialist companies under contract.
Tony's does get props for trying to address this second point with the development of a chocolate factory/theme park outside Amsterdam. The factory complex would, in fact, significantly but not entirely, reduce their dependence on Big Chocolate and make their end-to-end supply chain 99% slave free – there is still much work to do to reach the goal of 100% slave-free chocolate.
See the video embedded below – it's an animated rendering of what that complex would look like. It seems to be a kind of mashup of Willy Wonka's factory with Hershey's Park where the roller coaster appears to run through the factory instead of being a kiddie ride through an animatronic diorama attached to the gift shop.
With no trace of Oompa Loompas, who, in the original version of Roald Dahl's book were (ironically?) described as being "little slaves":

"... [the Oompa-Loompas were] a tribe of 3,000 amiable black pygmies who have been imported by Mr. Willy Wonka from 'the very deepest and darkest part of the African jungle where no white man had been before.' Mr. Wonka keeps them in the factory, where they have replaced the sacked white workers. Wonka's little slaves [emphasis added] are delighted with their new circumstances, and particularly with their diet of chocolate. Before they lived on green caterpillars, beetles, eucalyptus leaves, 'and the bark of the bong-bong tree.'"
Some Closing Thoughts
How much work is there to do? From Tony's Feb 13 response:
" ... We have a Child Labour Monitoring and Remediation System (CLMRS) in place across all 7 cocoa cooperatives that we source from in Ghana and Ivory Coast. Last year we found 387 cases of illegal child labour and remediated 221. We have never found a case of modern slavery in our supply chain."
Despite recoiling from the cringe-worthy introduction of the term "modern slavery" – older forms of slavery were in some way okay? – they were unable to "remediate" 166 cases of illegal child labor (about 42%) in their minuscule supply chain.§
How minuscule? About 5.500 tonnes of cocoa out of nearly 3 million through a single Licensed Buying Company, from 7 coops, in two countries, federating a reported ~5.000 farming families out of an estimated 1.4 million in Côte d'Ivoire and Ghana alone, a large percentage of whom are not federated and are not subject to any systematic form of monitoring.
There can be no doubt that the challenges to completely eradicate slavery from the cocoa>chocolate supply chain – all supply chains – are truly enormous.
But no one benefits from being disingenuous about the magnitude of those challenges or their contributions to workable, scalable solutions.
---
Sources and Resources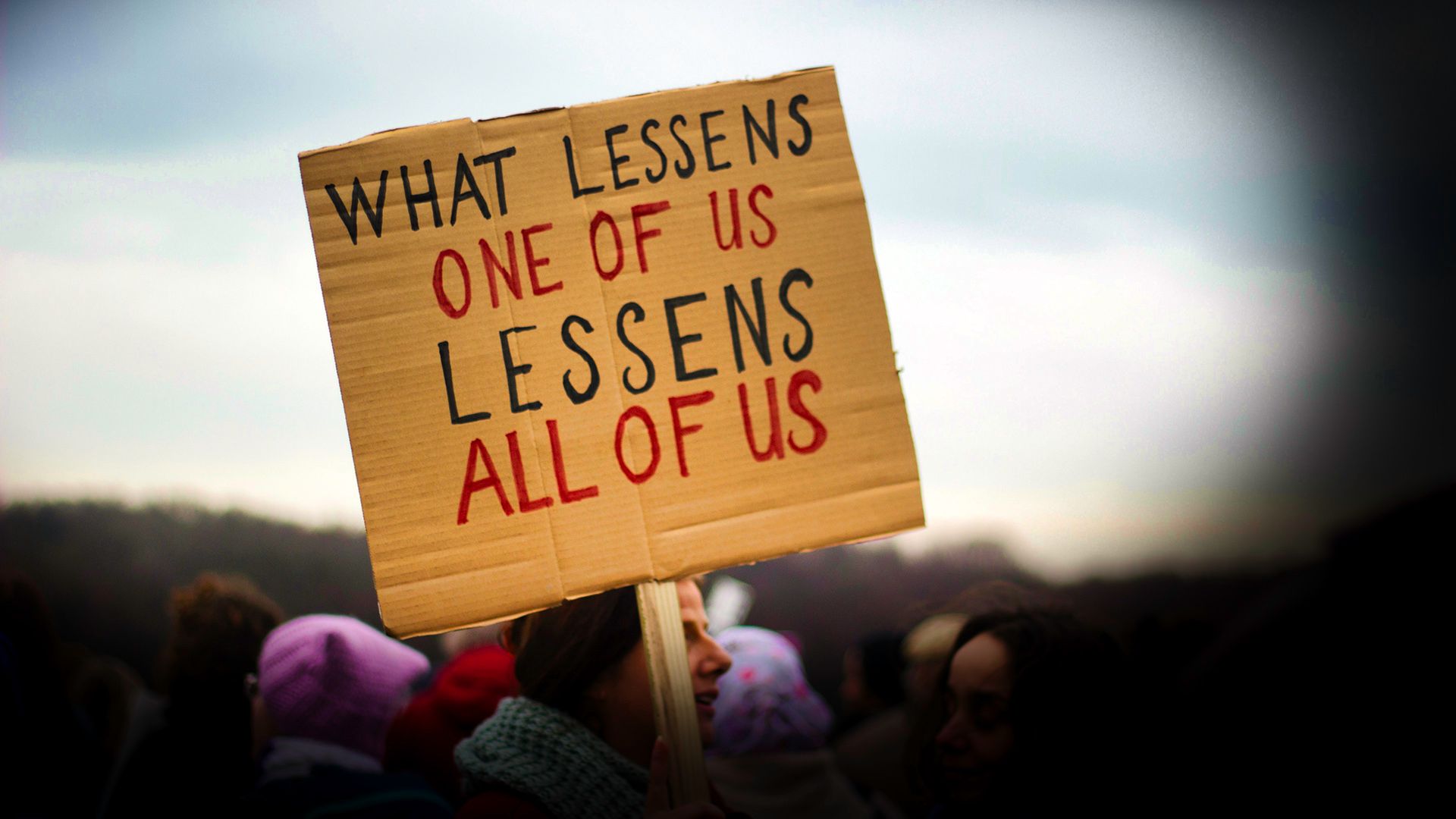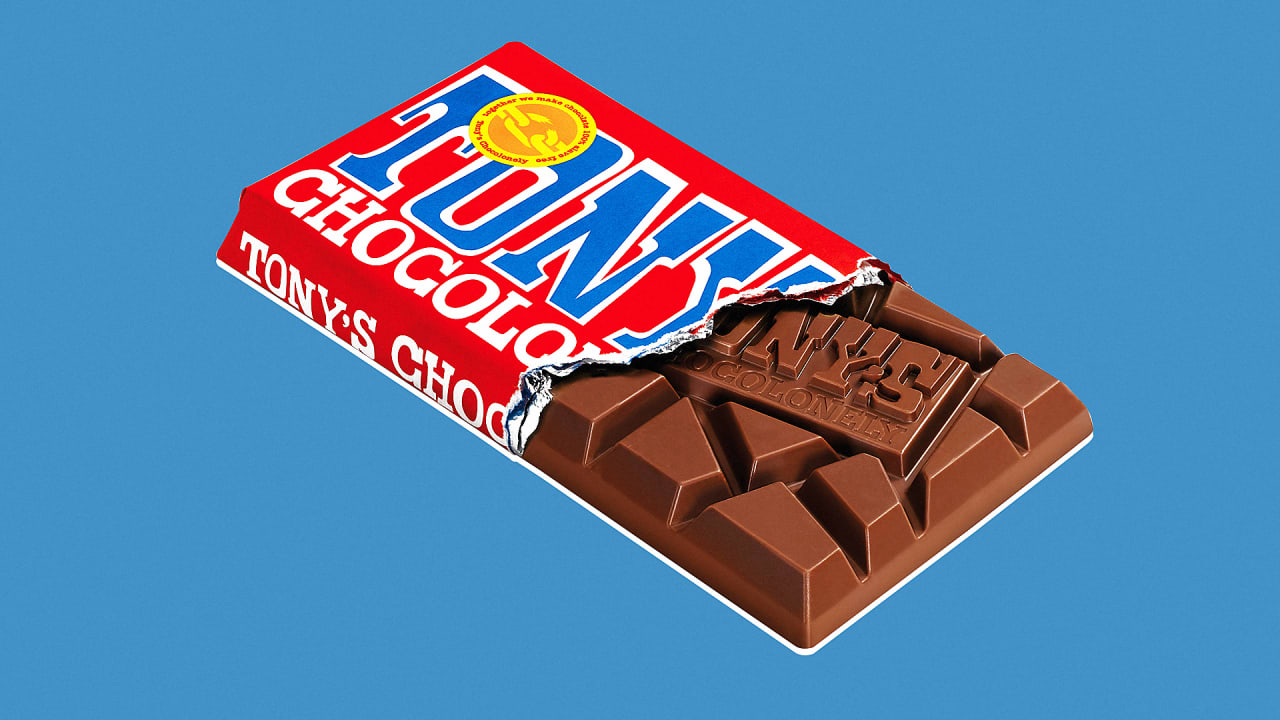 § – 166 is an alternative calculation, using Gematria, for the more conventional 666 for the Number of the Beast, mentioned here because of the reference to modern slavery. And 42 is, of course, the answer to the ultimate question of life, the universe, and everything. Coincidence? (Yes it is. I am not a conspiracy theorist. I find it funny.)
Listing image credit: original by Jason Blackeye on Unsplash.
---
Thoughts? Leave them in the comments.