TCL LIVE | The Int'l Cocoa & Chocolate Forum
Episode 138 of #TheChocolateLifeLIVE goes LIVE at 10:00 AM PDT / 1:00 PM EDT on Tuesday, October 10th.
Watch and comment on my LinkedIn profile.
Watch and comment on TheChocolateLife page on Facebook (live event).
---
Episode Overview
In this episode we will be taking a look at International Cocoa Diplomacy ("ICD"), a non-profit registered in the UK. ICD was founded in 2020 by HM Oba Dokun Thompson, the Oloni of Eti-Oni in Osun State, Nigeria. HM is the custodian of the oldest cocoa plantation in Nigeria, planted by his great-grandfather in 1896.
ICD was founded to bridge the gap between producing and consuming regions for shared value purposes and to help achieve the much-desired sustainability in cocoa that can transform producing regions and the lives of farmers.
I will be attending the International Cocoa and Chocolate Forum and have been asked to moderate at least one panel. I have also been working with HM on the governance and membership structures of ICD going forward as well as helping articulate specific actions and projects that ICD plans to undertake.
I have invited HM to join us in this livestream. He is currently traveling and will join in should his schedule permit.
As always, I will be taking questions during the livestream as well as reading and responding to any and all comments made on YouTube, LinkedIn, FB, Instagram, and Twitter by those who were not in the livestream.
---
Links
Mentioned in the Livestream
This is a roughly nine-minute video published by CBS Sunday Morning on Sunday, November 7th. It starts out well enough, but goes off the rails at about 3:45 to become a commercial for Tony's Chocolonely – so yes, this can be seen as greenwashing for the Tony's Chocolonely brand over the last five or so minutes.
I do have to say that nine minutes is not long enough to present any nuance of the situation and I am fairly confident that the producers and "reporters" did not have any background knowledge or experience from which to challenge the assertions the representative from Tony's made. Also, while I am against both sidesing an argument, there was no alternative point of view. We heard from a small chocolate maker located in Ghana (57 Chocolate), some farmers, and the representative from Tony's.
The story points out the challenges and Tony's responses to them – but does not mention the symbiotic (parasitic?) relationship between Tony's and Barry Callebaut, arguably one of the worst offenders when it comes to hindering meaningful change in the status quo.
Finally, I completely disagree with the statement by Tony's Head of Impact Paul Schoenmakers that the root cause of illegal labor and deforestation is poverty.
What is the proximate cause of poverty?
🗒️
Endemic poverty in the cocoa sector is a symptom. One cause is corporate greed (another is climate change brought about by deforestation). These are just two, logically inevitable, conclusions of an interdependent system of extractive agriculture, economic, and political policies.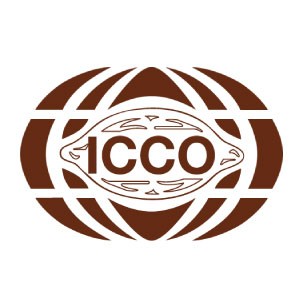 ---
Questions? Thoughts? Contribute!
As always, I will be taking questions and comments during the livestream.
If you want to share your thoughts and/or questions in the comments below before the livestream begins, add them in the comments below.
💡
Not a member? You must be a member to comment. Click the Join button to become a Free or Premium member.
---
Hashtags
#chocolate #craftchocolate
#cacao #cocoa #cacau
#TheChocolateLife Live #LaVidaCocoa
Want to create programming like TheChocolateLifeLIVE?  Use the platform I use – check out StreamYard. (Affiliate link – sign up at no additional charge to you.)
---