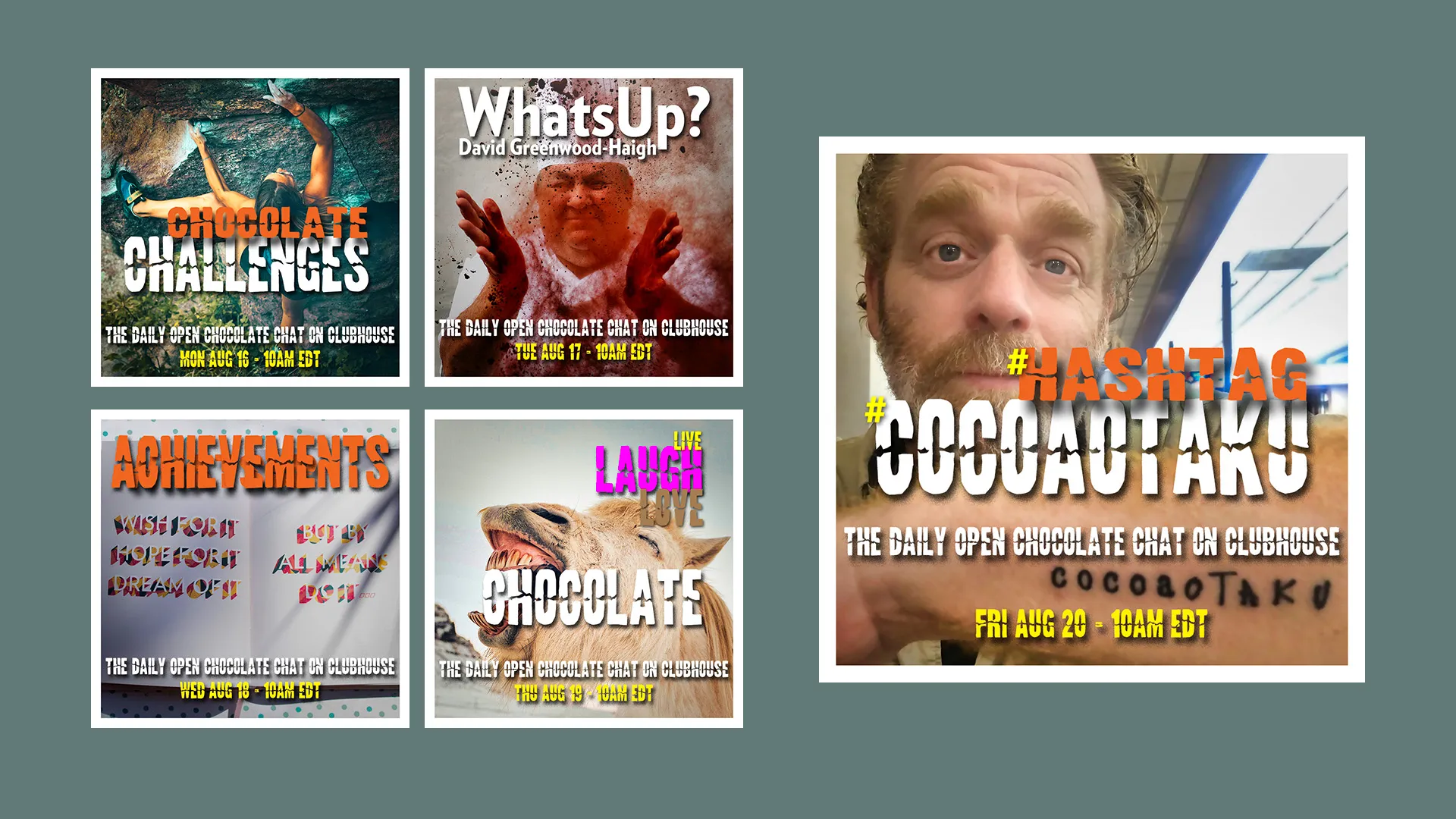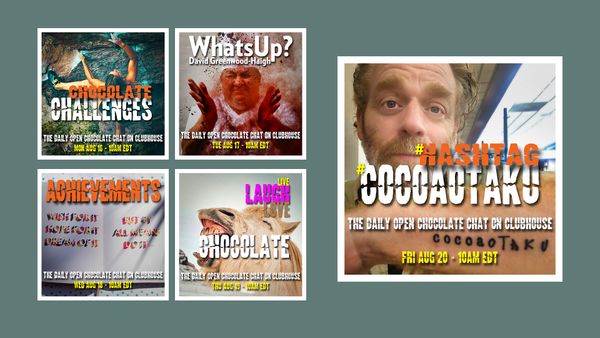 TheChocolateLife on Clubhouse - Week 22
Featured Topics for the Week of August 16~20. Episodes 22.01~22.05 (104~108).
Plan to start your day listening in and participating: Live From Brooklyn, NY and streaming globally ... it's The Daily Open Chocolate Chat on Clubhouse! News, views, and wide-open conversations about topics in cocoa, chocolate, and more Weekdays starting at 10am EDT.
To make the most of your TheChocolateLife on Clubhouse experience don't forget to:
Become a member of TheChocolateLife.com. There is a free member tier, but paid membership options are available and your support is greatly appreciated.
Follow me – @discoverchoc – on Clubhouse.
Follow me – @discoverchoc – on Instagram.
Spread the word by adding a quote or thought you had about a room as a comment to that day's IG post and/or here on TheChocolateLife (you do have to be a member to comment).
---
Monday – Chocolate Challenges
What are some of the biggest challenges we face working in chocolate – creative, technical, business, personal ... and?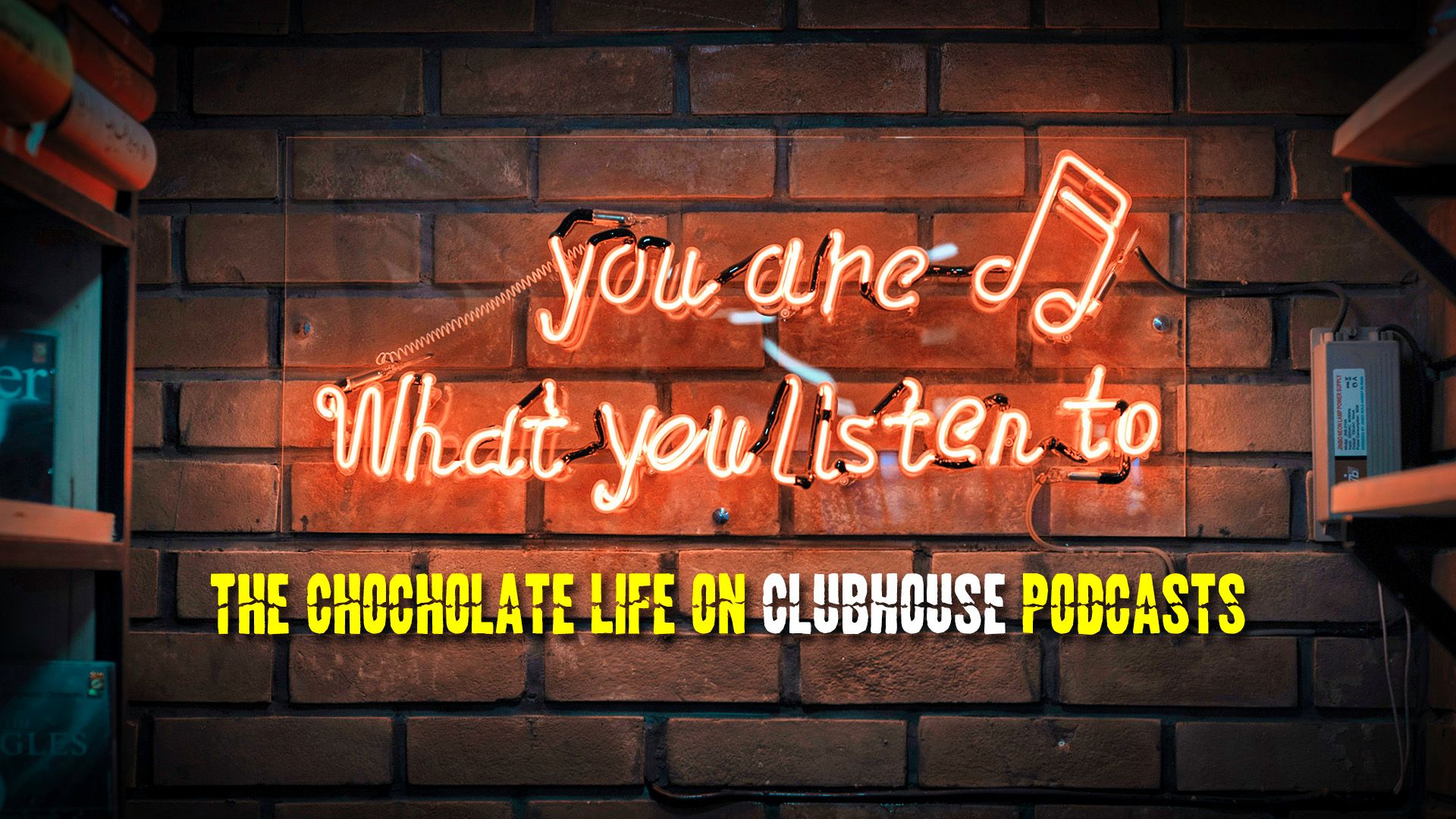 ---
Tuesday – What's Up With ... David Greenwood-Haigh?
The spotlight is on club co-admin David Greenwood-Haigh in this new series that takes a look at the chocolate-related educational, authorial, and other activities of TheChocolateLife on Clubhouse members.
---
Wednesday – Chocolate Achievements
Successes. Wins Large and Small ...
---
Thursday – Live Laugh Love Chocolate
With Special Guest Sarah Routman. To borrow a phrase, "Laughter is the Spice of Chocolate." Humor. Puns. 'Tude.
"Laughter is the universal language."
— Sarah Routman
"Every Thursday is a Chocolate Thursday."
— Sarah Routman
"Happy people buy more things."
— David Greenwood-Haigh
"I did not get into the chocolate business because I loved chocolate. I learned to love chocolate as a result of the decision to get into the chocolate business."
— Clay
"I am not a scientist, I just play one on social media."
— Clay
---
Friday – #Hashtag #CocoaOtaku
Exploring the nerdy side of chocolate: What excites the nerd in you most?
---
What We're Working on For Future Rooms
Day TBD – Cottage Food Laws (h/t Thomas Forbes).
Day TBD – A Lighter Side: Chocolate in Movies, Musicals, & Comics. From Willie Wonka to Chocolat to Spiderman villains the Universe and beyond! (h/t DGH).
---
Help The TCL/CH Community Grow!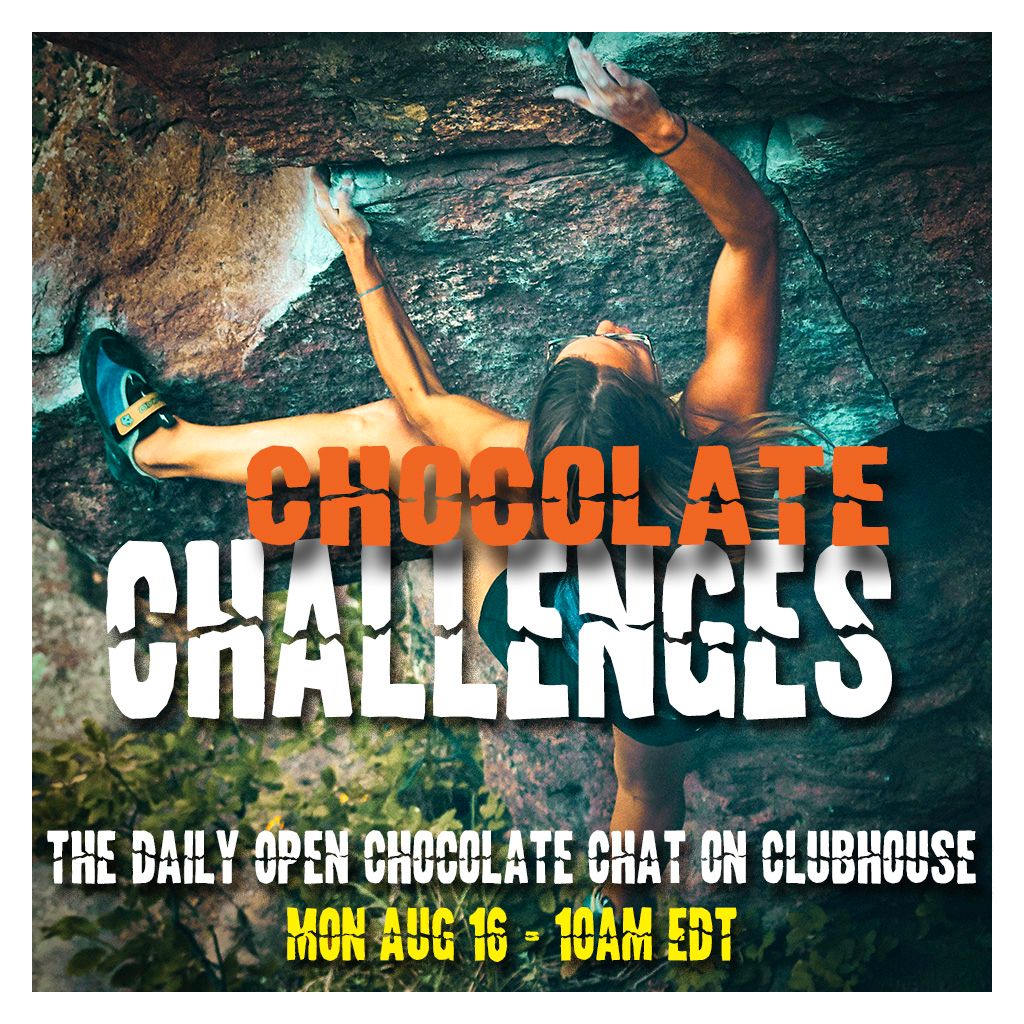 ---
Continue the conversation – or start one - in the comments below!
---