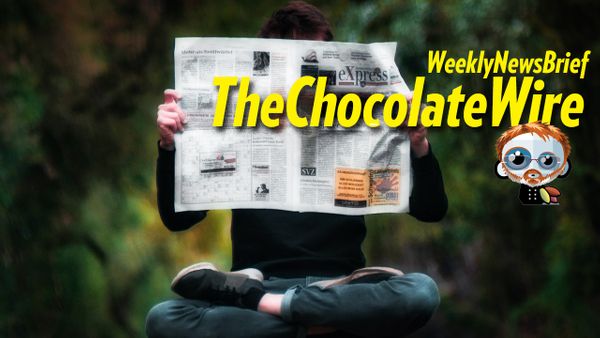 TheChocolateWire Weekly NewsBrief for July 10, 2020
1) Good Food Awards Entry Period is Open
The Good Food Awards, now in its eleventh year, is the only national initiative to recognize food crafters who excel in taste, sustainability, and social responsibility. The entry period is July 6 – 31 in the categories of beer, charcuterie, cheese, chocolate, cider, coffee, confections, elixirs, grains, honey, fish, oils, pantry, pickles, preserves, spirits, and snacks.
Top Takeaways
New this year, all entrants will have access to judge feedback ($10); and as a first step in a multi-year plan to call in and support BIPOC-owned businesses, the Good Food Foundation is offering a free entry ($78) to all food crafters that identify as black or BIPOC-owned (black, indigenous, people of color). [ Ed Note: I was on the committees for chocolate and confections and judged the confections twice in the past. ]
Source:
Good Food Foundation
2) International Chocolate Awards Announces Winners in Five Regional 2020 Rounds
The winners were announced on Thursday, July 9th via videoconference. These five rounds were for chocolatier categories only, there is a separate European bean-to-bar competition.
The 2020 Asia-Pacific Bean-to-Bar and Chocolatier competition is now accepting entries through August 4th with judging taking place between August 17th-September 17th in Taiwan.
3) Felchlin Announces a Made-From-100%-Cacao Chocolate
Recognized since the early-2000s introduction of its Grand-Cru line as one of the premier premium boutique chocolate makers in the world, Max Felchlin AG introduced, in conjunction with Koa Switzerland AG, a new chocolate that is derived entirely from ingredients sourced from cacao: mass from cocoa beans and sweetener derived from cocoa juice, which is sourced by Koa in Ghana.
With this introduction, Felchlin joins Nestlé and Barry Callebaut in producing chocolates that are derived entirely from cacao. There are differences in each of the companies offerings, with one of the chief differences being the way the pulp and juice are collected and converted into a sweetener that can be used to make a chocolate. As Koa only produces a juice that is too high in water content to be used to make chocolate, so Felchlin processes the juice in its factory in Schwyz to make it suitable for use. Though it is marketed as being 100% cacao derived, in conventional terms the chocolate is between 75-78% cocoa content (cocoa mass plus any added cocoa butter).
Top Takeaway
For most of the modern history of chocolate, the focus has been on the beans. When companies turn their attention to processing the pulp and the pods they offer diversification of income to farmers. Koa claims that the 1200 farmers they work with see a 30% increase in income. (Their home page indicates payments of an additional sum of GHS$161,457 or about US$28,000/$23/farmer.) There are also important environmental benefits that accrue from keeping the juice – which is at the same time both very sweet and highly acidic – from draining into the local environment, especially into waterways.
Sources:
Max Felchlin AG
Koa
4) Tony's Chocolonely Building a Chocolate Factory-cum-Theme Park
When completed, the mission-driven amusement park – aka Tony's Chocolonely Chocolate Circus – will be more than just a museum with a visitor center, it will feature a working chocolate factory and a roller coaster.
The attraction will reportedly cost about €100 million to build and will take around three years to complete … once ground is broken. (Sources indicate groundbreaking may have been delayed because of the coronavirus.) Tony's Chocolonely hopes to attract around 500,000 visitors a year and the venture is set to create 600 new jobs.
A canal boat will take visitors to the factory. Visitors will see active machinery and learn exactly how chocolate is made. Visitors will then be taken to a simulation of an Ivory Coast cocoa farm to learn about modern slavery and child labour within the chocolate industry.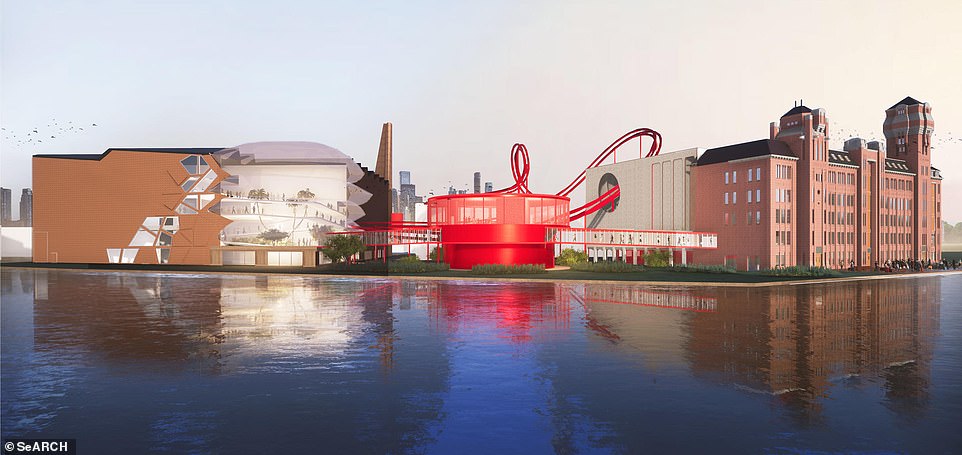 The DigitalJournal story does not mention a location for the park but the Daily Mail article says it is set for Zaaanstad in the Netherlands.
Top Takeaways
I wonder how much, if any, of the profits will be returned to cocoa farmers.
Sources:
DigitalJournal
Daily Mail
5) Pioneering Chocolate Retailer Chocolopolis in Seattle to Close its Retail Operation
Chocolopolis founder Lauren Adler announced it will not renew the lease on its space at the end of this month.
Top Takeaway
They will be sorely missed.
Source:
Lauren Adler

Other ChocolateWire Releases This Week
---
Archived Comments
---
Select this feature if you want to be provided with a comprehensive explanation of different structure and formatting aspects, a set of useful writing guidelines, a few recommendations on how to cite and format academic papers, as well as the explanation of the main concepts specified in the essay. https://essaywriter.org/