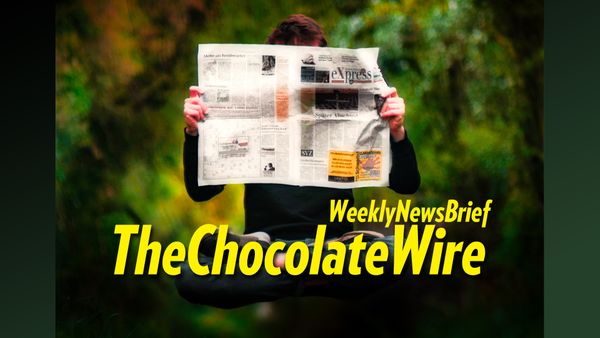 TheChocolateWire Weekly NewsBrief for July 3, 2020
1) PSA for July 4 – Canine Chocolate Toxicity Calculator
Chocolate contains a chemical called theobromine, which is poisonous to dogs. Use the chocolate toxicity calculator for dogs at this link to work out whether your dog has eaten a potentially toxic amount.
Top Takeaway
Please note symptoms typically occur between four and 24 hours after your dog has eaten chocolate, though assessment and treatment may be required immediately.
Source:
McKenzie Veterinary Services
2) Nestlé UK to Stop using Fairtrade Cocoa and Sugar
The TCW OpEd – Much ado about nothing? This is an example of one certification scheme losing out to others. The loser here is Fairtrade and winners are Rainforest Alliance/UTZ and Nestlé's own Cocoa Plan. The Fairtrade Foundation says the move will result in the loss of about US$2.5 million in Fairtrade premium payments – while at the same time failing to acknowledge the benefits the farmers will receive from RA/UTZ and Cocoa Plan. While Fairtrade claims it has the highest fixed premium of any certification scheme, the ROI calculation must include the cost of certification and how much of the crop receives the premium. The actual financial impact of the change – to farmers – will undoubtedly be far less than claimed.
Top Takeaway
The headlines in the stories read like clickbait and the story text cannot possibly address the nuances of the changes.
Sources:
Confectionery News
MarketWatch
3) Kuapa Kokoo Cooperative Loses Majority Share In UK's Divine Chocolate
Divine Chocolate was established in 1998 after the farmers of the Kuapa Kokoo cooperative voted at their 1997 Annual General Meeting to set up their own chocolate company.
Top Takeaway
The Kuapa Kokoo cooperative, which hitherto owned 45% majority shares in the company, now holds only 20% ownership as Divine Chocolate Limited is sold to a new German owner for capital injection.
Source:
CocoaPost
4) Swiss Miss partners with Lucky Charms on new hot cocoa innovation
The introduction of Swiss Miss Hot Cocoa with Lucky Charms is the first co-branded innovation on the Swiss Miss brand.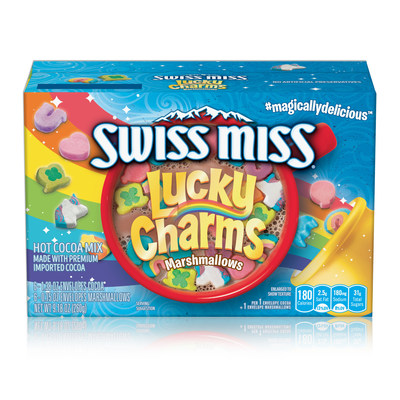 Top Takeaway
This new hot cocoa includes all the iconic Lucky Charms marshmallows including hearts, stars, horseshoes, clovers and blue moons, unicorns, rainbows, and tasty red balloons.
Source:
ConAgra
5) When One of the World's Top Restaurants Opens a Chocolate Factory
Spanish fine-dining powerhouse El Celler de Can Roca was twice named the "World's Best Restaurant" by Restaurant Magazine. This is in addition to the three Michelin stars owners Joan, Josep and Jordi Roca have maintained since 2009. While the restaurant's closure due to the coronavirus pandemic ends next week, its new stablemate Casa Cacao is already back in business. Hotel Casa Cacao is, as its name implies, a world-class "house of chocolates."
Top Takeaway
TCW OpEd – Sign me up! This is the first vacation spot I want to go to after travel restrictions are lifted. I have been to Troigros (restaurant and hotel) in Roanne. I am not a collector of Michelin stars but this is something I want to experience. And after the coronavirus we all need an indulgence of one kind or another.
Source:
CNBC

ChocolateWire Releases This Week
https://www.youtube.com/watch?v=fcDItaCGYKg
---
Archived Comments