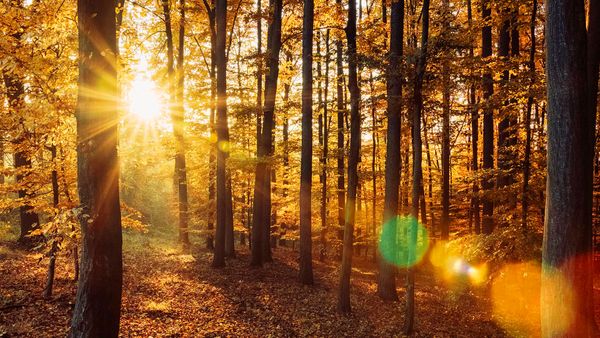 Understanding Consumer Perception of Craft Chocolate
TL;DR? Some research findings are counterintuitive
Full Title :: Understanding American premium chocolate consumer perception of craft chocolate and desirable product attributes using focus groups and projective mapping.
Research objectives
Gain insight into American premium chocolate consumer perception of craft chocolate.
Identify search, experience, and credence attributes that are important to American premium chocolate consumers.
Some Key Findings
Fine chocolate consumers are younger, more affluent, likely to live in urban areas, and greatly value social and environmental stewardship.
Core "Fine" chocolate consumers (defined as the 11% of the survey population who regularly purchase fine chocolate) think that American chocolate is higher quality than European chocolate. However, premium chocolate consumers were more likely to believe that European chocolate is better.
Consumers think that "Belgian chocolate" is superior to chocolate coming from other European countries.
Consumers hink that packaging is important to the perception of quality, especially the color gold and the thickness of the foil wrapping around bars.
Consumers consider availability (where a product can be purchased) to be an indicator of quality.
Consumers consider occasion over cost or other factors when evaluating quality.
Market Segmentation
The United States chocolate retail market (2019) is valued at more than $19 billion by market research firm Mintel.
In their product tracking, the National Confectioners Association (NCA) traditionally divided chocolate products into everyday chocolate, priced at less than $8 per pound, and premium chocolate, priced at more than $8 per pound. In 2016, the NCA increased the price demarcating premium chocolate to $11 per pound. Then, for their 2019 survey of chocolate consumers, the NCA changed the category name from everyday to "mainstream" and added a third category, "fine chocolate".
According to the NCA, mainstream chocolate is typified by Hershey, Snickers or Baby Ruth; premium chocolate is typified as Lindt, Ghirardelli or Ferrero; and fine chocolate is that "made by small artisan chocolatiers, who source the best quality cacao, create small-batch products with unique flavors and textures, and educate consumers about the product and process". Ultimately, fine chocolate companies as defined by the Fine Chocolate Industry Association (FCIA) include not only the makers of what we have defined as craft chocolate, but also chocolatiers, companies that produce chocolate used by chocolatiers, and multinationals that own craft chocolate brands.
An NCA/FCIA study found that the top purchase motivators for fine chocolate were pleasure, gifts, health, and environmental impact, while an NCA-only study (sources listed in the primary source article) reported that among fine chocolate buyers, the top motivations for purchasing fine chocolate were that it tastes better, is more satisfying, makes a good gift, and supports small businesses. The most influential factors for chocolate purchases among all chocolate consumers surveyed by the NCA were mood, brand, and price. (The NCA research was conducted in cooperation with FCIA and so the sample may not be representative.)
Pleasure
Gifting
Health
Environmental impact
Tastes better
Is more satisfying
Is a good gift
Supports small businesses
Aggregate #1: Pleasure, Tastes better, Is more satisfying
Aggregate #2: Gifting
Some Reflection
It can be inferred from the research that consumers make meaningful distinctions between, for example, convenience stores, and more highly-trusted sources such as high-end retail outlets such as Neiman-Marcus (but which could include Target), a high-end gourmet or specialty food store such as Whole Foods, and a standalone company-owned boutique such as Lindt, Godiva, Neuhaus, See's, Leonidas, etc.
It can be inferred from the research that price is an important factor and that may influence perception of quality based on availability. IF a product is not purchased in a company-owned boutique or in a specialty retailer, being the most-expensive product with packaging attributes that contribute to a perception of quality in a more available location could mean the brand could still be perceived as a high-quality product from a premium brand.
Other Coverage
---
The Source
Citation :: Brown AL, Bakke AJ, Hopfer H (2020) Understanding American premium chocolate consumer perception of craft chocolate and desirable product attributes using focus groups and projective mapping. PLoS ONE 15(11): e0240177. https://doi.org/10.1371/journal.pone.0240177
---
Does the research confirm what you already thought? Were there any findings that surprised you? Share your thoughts in the comments.