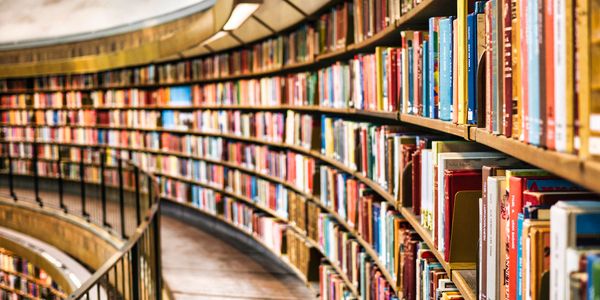 What to Read While Sheltering in Place from Coronavirus
Over the course of the past dozen years or so, I have accumulated a library of books about chocolate and cocoa, many of which are not on the usual lists. Here are some of my recommendations for reads to expand your knowledge and understanding.
Disclaimer: All of the buy links are to Amazon with my affiliate link. Purchasing books using these links contributes to keeping TheChocolateLife up and running.
Discover Chocolate by Clay Gordon
This is my book, published back in 2007. It was the first book to focus on chocolate from the same perspective as an introduction to wine appreciation and connoisseurship. While some of the information about genetics was superseded within a year by the work of Motamayor, et al, (and I wish I could go back and redo my thoughts on pairing chocolate with beer), the book has held up remarkably well after a decade. And it's still the only book to focus on appreciation and connoisseurship – there are no recipes and very little history and not much of my personal story. This focus makes Discover Chocolate a great complement all of the other books on craft chocolate that have been published ever since.
It's now available only from second-hand dealers, which means you can get it for a fraction of the original cover price If you'd like to purchase a signed and inscribed copy in good-to-excellent condition for your own library or gifting, please email me at tcl_info|@|thechocolatelife|.|com.
Discover Chocolate: The Ultimate Guide to Buying, Tasting, and Enjoying Fine Chocolate
1491: New Revelations of the Americas Before Columbus
by Charles Mann
As the name suggests, this book provides an updated look at the history of the Americas prior to the arrival of Columbus. The first chapter takes place in the Beni region of Bolivia, the source of the wild beans sourced from the Hacienda Tranquilidad by Volker Lehmann and turned into Cru Sauvage by Max Felchlin AG. This book will change the way you view most if what you were taught about American history through at least high school if not intro college history courses. If you like 1491, also consider reading 1493: Uncovering the New World Columbus Created.
1491: New Revelations of the Americas Before Columbus
1493: Uncovering the New World Columbus Created
Cocoa and Chocolate: Their History from Plantation to Consumer
by Arthur W Knapp
This book was originally published in the 1920s and is a complement to Sophie and Michael Coe's The True History of Chocolate (3rd edition), which I assume is already on your shelf. If it's not, you can buy it using the link it above and you should read that first. Cocoa and Chocolate goes into far more technical depth about cocoa and chocolate processing technology, filling in gaps in the history provided by the Coes, for whom those subjects were not central to their goals.
Cocoa and Chocolate
The True History of Chocolate (3rd Edition)
The International Cocoa Trade
by Robin Dand
The International Cocoa Trade is the reference when it comes to understanding how cocoa is traded around the world. While there is some history and information about technical quality assessments, the chapters on the actuals market, physical contracts, and terminal markets cover topics not found in other books. Originally published in 1997, make sure you get the 3rd edition, published in 2010. This book is not cheap, but if you are interested in directly trading cocoa or buying it from a broker, you want to read this book so you know the rules of the game.
The International Cocoa Trade
Cocoa by Kristy Leissle
Cocoa (one of several books with this title) is a modern complement to The International Cocoa Trade, weaving a more modern narrative around the complexities in the supply web. The focus is less on the how of the markets, Cocoa traces the cocoa value chain from farms around the world to chocolate factories to the consumer.
Cocoa
Crafting the Culture and History of French Chocolate
by Susan J Terrio
Crafting is another history book that complements what you'll read in the Coe's True History. Crafting focuses on France and takes a look at social challenges and constructs that shape the modern French chocolate industry, including issues of succession.
Crafting the Culture and History of French Chocolate
Bread Wine Chocolate: The Slow Loss of Foods We Love
by Simran Sethi
Bread Wine Chocolate is a loving exploration of three of the world's favorite foods and how industrialization has led to a diminution of the range of complexity that can be found in mass-market foods. This change is discussed in the context of practitioners who are dedicated to preserving or reintroducing flavors that have been lost.
Bread, Wine, Chocolate: The Slow Loss of Foods We Love
Do you have a book (only books you personally have read and own and can write a short precis about) you can recommend?

Let us know in the comments.
---