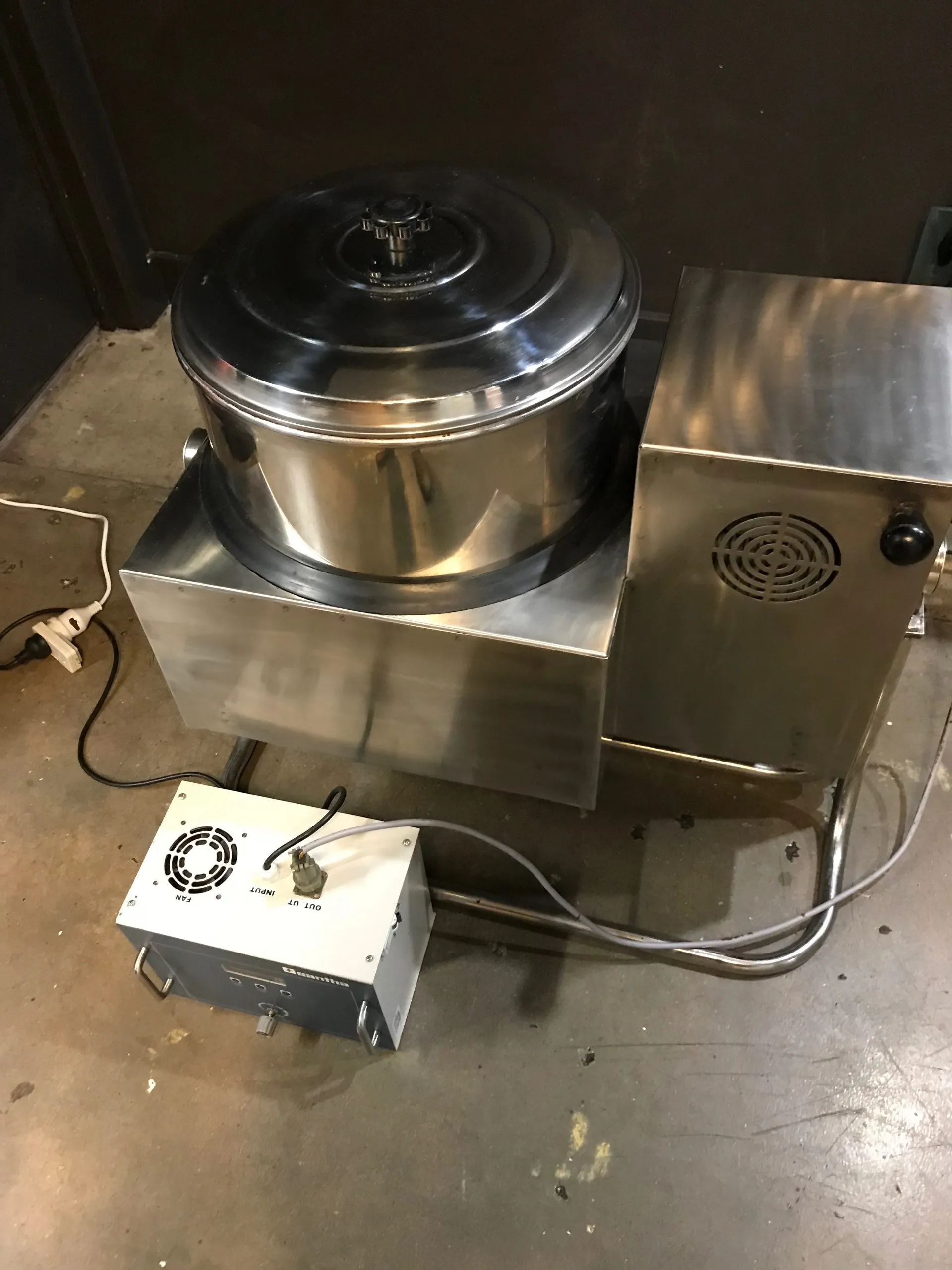 SOLD - barely used Santha 65c – Adelaide, Australia
Hi everyone, I am a Chocolatier who has been doing a bit of Bean to bar over the last 2 years. It looks like we will be making some changes to our business model and so we will no longer be in need of our Grinder/Melangeur. We are looking to sell our Santha 65 C Chocolate Melangeur – with speed controller.
Up to 60lbs
Only used about 10 times
Makes great Chocolate
Keen to make a good deal
hoping for $4000 AUD / $2945 USD
PM if you're interested and need more details.
Purchased brand new in November 2016
Stainless steel 304 grade supporting stand
Stainless steel 304 grade body
Input voltage: 220 Volts 1 or 3 phase
Powerful 2 HP, CE certified motor
Rotation of drum at maximum speed is approximately 150 RPM
Comes standards with electronic speed controller
MCB protection
Empty Full Drum Volume -16 inches wide by 13 inches inner deep including stones, 55 Litres
Grinds up to 60 lbs of Cocoa
Weight – Approximate 320 lbs (160 kgs approx)
LBH Dimensions – 31 x 22 x 34 inches
---
Archived Comments