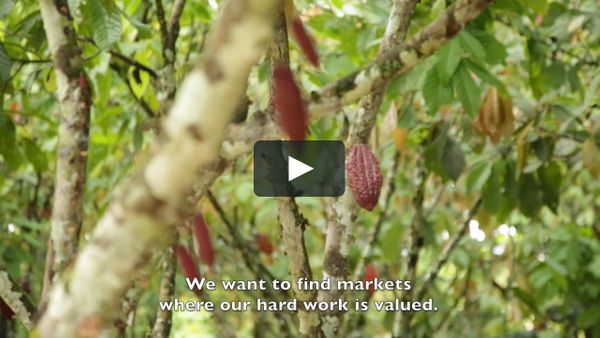 Ended - Peruvian Armonia Blend from Co-op ACCC
Yellow Seed is thrilled to announce the launch of our new pilot project to test the potential of exchanges built upon values of transparency, agency and participation, or what we like to call Conscious Trade.
We have partnered with the emerging origin Cooperativa Agraria Cacaotera Choba Choba (Co-op ACCC for short) which strongly highlights the Yellow Seed mission of Farmer Voice, Buyer Choice. Yellow Seed is working with Origin X Change, PBC as a service provider to facilitate a 6 MT shipment of Co-op ACCC's Armonia Blend in order to connect the co-op to new markets that value the expertise it takes to cultivate quality beans while caring for the earth. Co-op ACCC is a truly amazing origin and we invite you to learn about them on their origin page, this Conscious Cacao Story and this beautiful video: https://vimeo.com/229867830.
We invite you to seed the change by participating in our pilot project! Buying these beans is an opportunity to contribute to the Farmer Choice Fund, which will offer Co-op ACCC an additional 10% on the price they are paid for their beans to be used towards a farmer-directed origin goal. The farmers at Co-op ACCC plan to use this fund to expand their unique agroforestry system, preserve biodiversity, ensure food security and increase resilience to climate change.
You can find much more information on the Pilot link above and purchase samples and orders on the Armonia blend product page. Feel free to contact us with any questions, comments or concerns via our website or by sending us a DM here.
---
Archived Comments