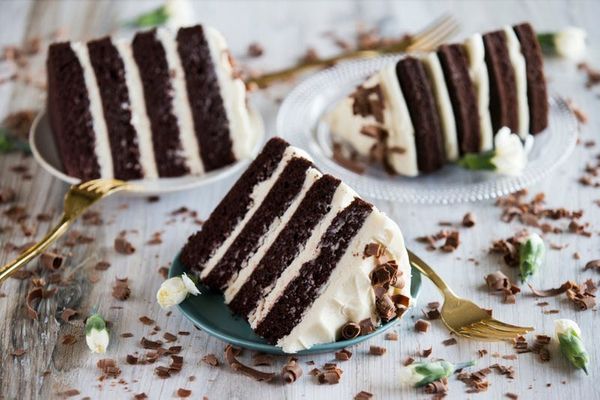 Guinness Chocolate Layered Cake with Irish Cream Cheese Icing
"You can celebrate St. Patrick's Day with corned beef and cabbage," says the article, "or you could really go decadent with four layers of Guinness chocolate cake topped with Irish cream cheese icing."
I have to choose?
"Whether you are a beer drinker or not, malted beer, sour cream and cocoa powder bring a lot of character to this simple and classic layered cake. The Guinness creates a velvety and moist texture in addition to depth of flavor."
Recipe courtesy Kristen Massad of Dallas, a pastry chef and graduate of the French Culinary Institute in New York.
Visit the Dallas Morning News website for the complete recipe and method.
---
Archived Comments