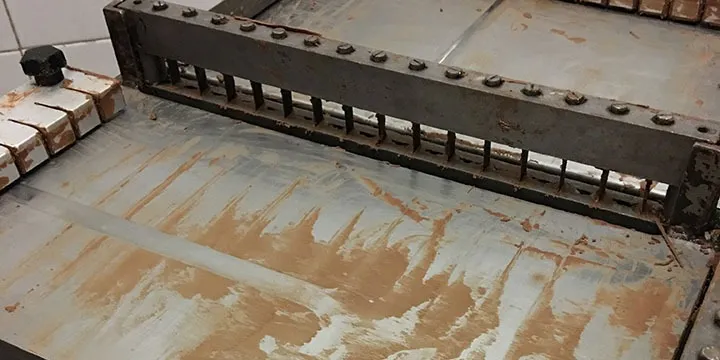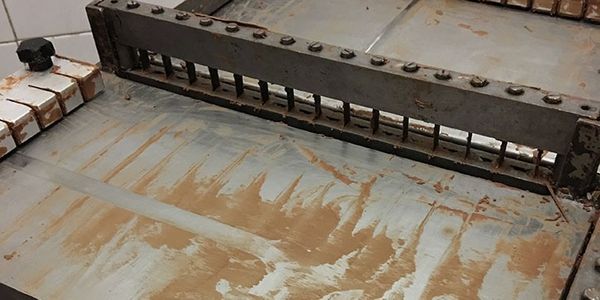 Updated: List Of Equipment For Small Scale Chocolate Business
Originally shared May 29, 2013 by Larry, a ChocolateLife member.
We are still a very young company, but have been able to get going with a used Hilliard Little Dipper tempering machine and a fist full of dipping forks, & cups/boxes I was able to secure. We make cream centers and are building up the ability to produce more volume.
Please forgive the disjointed list. And I want to emphasize the book I list has been a great help to me and many others.
Book by Peter Greweling Chocolates and Confections: Formula, Theory, and Technique for the Artisan Confectioner It's fantastic and will really help. The latest edition has info on setting up a chocolate shop.
Tempering Machine (Many will say this is optional, but make your life easier & spring for it.)
Depending on if you'll do Ganache, Cream Fondant, Caramels… you'll need different pots, kettles. You'll be the best judge here.
Dipping Forks
Molds as you suggested
We have used a Square & iPhone to process credit/debit cards. It works fine.
Discovering that caramel will not stick to buttered parchment paper was a fantastic discovery for us.
A good thermometer or two
Refrigerator
Fire extinguisher
Panning equipment (optional)
Display cases
Refrigeration may be needed
?? Humidity Controlled Display Cases??
A caramel cutter (rolling pin style) is useful, but you can get by with a knife & ruler.
Assorted bowls, measuring spoons, cups, scale…
wax paper
Thanks!
Larry
« updated March 30, 2022 »
Tempering machine – while the precise type and size of tempering machine is subject to an entirely different discussion, a machine is not a substitute for knowing how to temper by hand. Tempering machines are not capable of automagically tempering chocolate, they only follow the settings given them. Knowing what good temper looks like is the first step.
The tempering "machine" could be a device that produces what is called silk. Silk is tempered cocoa butter that is added in very small quantities to melted chocolate that seeds the proper crystal structure very quickly. It's great when working with relatively small quantities of chocolate – for example white chocolate, or colored white chocolate used for decoration. In the long run it's cheaper to buy a device that makes silk than it is to buy Mycryo, which is just powdered silk.)
If you're going to be cooking anything, you need a heat source in addition to pots to ook in. If the kitchen you're working in does not have a cooktop, consider getting one or more induction burners. As these are electric you probably won't need a vented hood (though your local code will determine that – check). When choosing an induction burner, look for a "smart" burner. These have temperature probes that fit into the pot and measure the actual temperature of the product you're cooking, not the amount of energy being applied to the bottom of the pot.
Thermometers – there are different kinds for different purposes and using the wrong type for an intended purpose will mean you get wrong result. There are special candy thermometers for cooking sugar (e.g., Matfer). If you need one, buy a good one. When you buy a digital thermometer, get an instant read version and don't look for the cheapest one you can find on Amazon.
There's a theme here – you don't get what you don't pay for. You're looking to grow a sustainable business and you need the right tools. If you buy the one you can afford instead of the one that meets your needs, you are quickly going to grow to hate the decision.
Scales – You will want more than one, depending on what you're weighing and the precision you need. I would recommend at least three. One that measures up to 1000gr in .01gr increments. One that measures 1-5kg in .1gr increments, and one for 5-25kg in 1gr increments.
Refrigeration – you will want specialty refrigeration to ensure the chocolate in the pieces you've worked so hard on crystallize properly. This reduces the possibility of bloom and other changes that affect shelf life.
Caramel cutter – and/or a guitar are a good idea depending on what you're making – and how much you're making. Cutting one slab by hand with a ruler and knife is doable. Having to cut twenty is going to take a lot of time (which increases COGs). Get the right tool for the type and size of job at hand.
⁉️
Have thoughts of your own to share or questions to ask?

Please leave them in the comments.
---
Archived Comments
---
@TheChocolateMan
05/30/13 03:07:
Hi Larry,
Thanks for the valuable info. I will buy the book and am sure it will be helpful. When did you start your chocolate business?
TheChocolateman
—
@Andal Balu
06/02/13 10:03:27PM
Do you want to start from couverture or from beans?
—
@TheChocolateMan
06/03/13 12:33:24AM
I am kinda new in this industry, hence would like to start from couverture.
—
@Larry2
06/03/13 12:21:16PM
Chocolate has been a family tradition for years and years, but we started selling last October.
—
@TheChocolateMan
06/10/13 05:32:18AM
Thanks, appreciate your honest reply.
—
@Lisa Morley
01/14/14 05:16:13PM
Hi Larry — Do you use your caramel cutter for ganache slabs? I'm just starting up a little chocolate business myself and if possible would prefer to not shell out thousands on a guitar cutter if I can just use a caramel cutter.
Cheers
Lisa
—
@Chocotoymaker
01/14/14 08:43:46PM
You can just as easily use a pairing knife and a ruler. A little bit of practice and you,ll be able to get at least 100 square in 20 cuts. Total investment $ 5.
—
@Larry2
01/15/14 02:39:23PM
All our centers are fondant, so I can't really speak to how it would do for ganache.
With the fondant, we just use the caramel cutter to score the fondant and caramel, then cut it with a long chef's knife.
A guitar cutter is on my short list of equipment to buy though. I dream of how much time could be save with a guitar.
—
@GretaHass
04/18/17 02:32:16AM
Sounds good in this thread, hmm. Any recipes to shareeee.. 😀