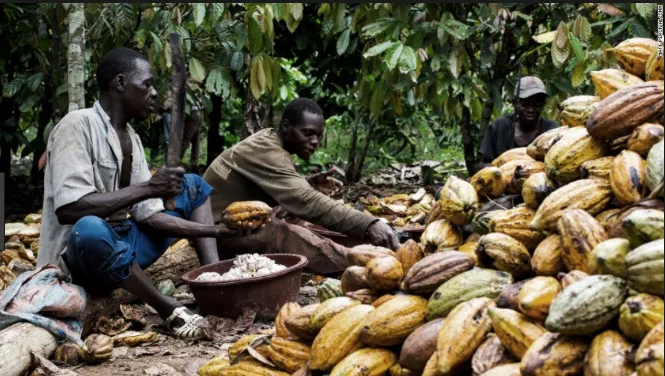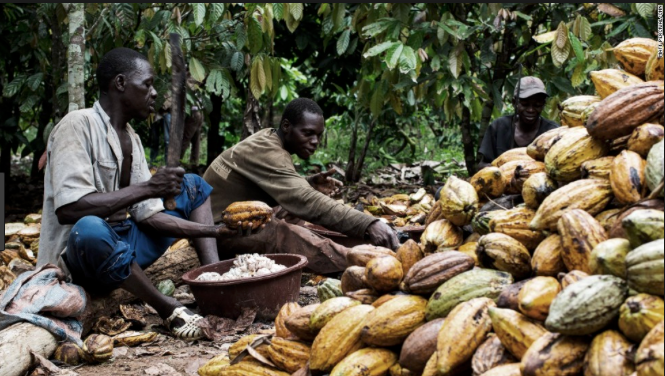 Producing Chocolate in Ivory Coast
For the world's two biggest cocoa bean producers, there seem to be very few chocolate producers except a couple of the global companies. Does anyone have a clear reason why this is? Thanks.
---
Archived Comments
---
I like the valuable info in your articles. I'll bookmark your blog and check again here regularly. I" ll learn plenty of new stuff right here! Best of luck for the next!
---
I have been making Chocolate in Ghana for 6 years. My company is DecoKraft (www.decokraftgh.com). I started as a chocolatier and then to chocolate making ( from Cocoa mass). Over the years, I have trained about 60 people in chocolate making. The major problem is that, materials for chocolate making are not easy to find in Ghana. The chocolate industry too is a quiet expensive to start. So for young people, especially the women, it easier to start a cake business than a chocolate business. Another challenge is that, there are strict rules concerning the purchase of cocoa beans. Buying cocoa beans directly from a farmer is illegal in Ghana. If one wants to buy from the certified authorities, it has to be in huge quantities. However, the artisanal chocolate industry is growing. I know of more than 10 small scale chocolate business in Ghana ( a lot more have the knowledge but do not practice). There are about 5 in Ivory Coast, 1 in Togo, Uganga, Gambia and about 5 in Nigeria.
---
Hi Luv,
I think we can explore collaboration with you to see where it will go.
We have our own organic cocoa farm and plans are far advanced in making our own bar chocolate.I must admit however that the production cost is higher due judging from our pilot project due to its small scale nature but it is 100% possible
the govt cannot force us to sell
our beans if we are ready to add
value to it.What we however need is partners who will be willing to sell in the international markets for us and supporting us to be in business.So we are open to such prospects.
---
Thank you, Clay. Very well stated. To Peru & Ecuador you might soon want to add Nicaragua where a non-profit partner of ours is working with a local village to now only grow/sell beans but to vertically integrate all the way up. Thanks again!
---
@luvicecream @Limpopolondon –
The dynamic is a combination of most of the factors listed above, plus some others.
The case can be made that it's cheaper to ship nib/liquor than it is to ship beans. Finished chocolate is a different issue because you need to have a dependable electrical supply – for machines as well as refrigeration. If you're making in the countryside you have to maintain the cold chain to the port which can be problematic given the condition of roads, and the reliability of electricity in rural areas. Finished chocolate needs to be shipped in refrigerated or frozen containers. It might be possible to LCL (less than container load, aka consolidate) but that's also relatively expensive compared with shipping nib or liquor in a dry container.
There is also the control that the local cocoa boards exert over pricing. A grower who wants to be a chocolate maker might be forced to purchase the beans at the market price, not the farm gate price (i.e., sell the beans at the farm gate price to the cocoa bard and then buy them back from the cocoa board at market price to make chocolate), thereby negating any price advantage.
It's pretty easy to make chocolate, it's a lot (a LOT) harder to make good chocolate consistently, especially in-country for export markets. There is the cost of equipment and facilities. Then there is the cost of training people who have zero knowledge of what their eventual customers are looking for.
It can be done – it is being done in Peru and Ecuador, for example – but it requires patience and capital as well as a broad range of skills – and international experienec – to make happen.
Big Chocolate is not going to fuss if a chocolate maker starts processing 100MT of beans in-country in Ghana or Ivory Coast because the amounts involved are so small. But, it will require government policies that encourage (or at least do not discourage) production in the country of origin.
---
Again, imho: 1, 2, 4 and 5. Not so much 3. Put yourself in Ghana farmer's shoes: this is what they've been doing for generations, chances are. Impoverished, forced to sell what they grow into a single [government] channel. And while several producers/charity orgs/non-profits I know have been partnering with Central/So.American/Carribean farmers, Africa is geographically and economically more remote. Add to that Clay's estimate of just how tiny bean-to-bar fraction is of the total commodity chocolate, and I think there is your answer. There aren't enough bean-to-bar folks in the States (and I assume Europe by extension) to generate sufficent numbers and volume to partner with producers who generate 2/3 of global cocoa crops. West African farmers have a safe, established and tightly controlled selling route for beans. They lack resources (knowledge, equipment and sales channels) to vertically integrate. We at LUV have started exploring various ways we could partner with a farm in Ghana, but this is very early thoughts against the obstactles outlined above. Maybe Clay could comment and provide better and more precise information on the subject – I think we would all benefit.
---
Thank you very much. I know it's a dumb question but I'd like to get to the bottom of it. There are many possible causes, but I suspect only a couple really matter. 1: lack of investment capacity by farmers 2: expense of machinery, training, storage to produce to export standards 3: shipping beans may be cheaper than shipping finished chocolate, by the time the chocolate reaches its final destination 4: government economic distortion, as you say 5: vested interests of major producers (Callebaut, etc). Grateful for any more thoughts on this.
---
From what I understand, Ghana Cocoa Board and Ivory Coast Cocoa Board has a very strong grip on the production. The farmers have to sell beans to/through them. From everything I've read, the Boards act as Collective Farm System of the old Eastern Bloc. The farmers are too poor to purchase the means of downfield production to vertically integrate manufacture. They lack the resources to purchase roasters, mills/grinders/melangeurs/refiners and to bring in other ingredients. Many farmers are also UNAWARE of what their crop is being used for, ultimately, in the West. There is a heart-wrenching Dutch TV documentary that's been summarized in this youtube video on their plight: https://www.youtube.com/watch?v=zEN4hcZutO0 (sorry, every time I try to make a paragraph, the editor kicks me out, so sorry about poor formatting)