TheChocolateLife :: LIVE – with Chantal Coady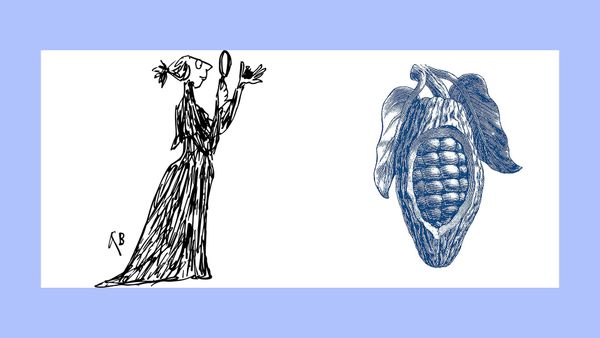 Episode 32 streams live starting at 11:00 am EDT – that's 16:00 British Summer time – on Tuesday, April 12th.
Where to begin when talking about Chantal? Usually it is suggested to start at the beginning, so that's what I will do here.
My first introduction to Chantal occurred when I was just starting out on my ChocolateLife – in the form of her 1995 book, The Chocolate Companion. I followed my reading this with her earlier (1993) book, Chocolate : Food of the Gods, which lead to my eagerly devouring (pun intended) her 2003 book, Real Chocolate, which advocates for, among other things, a definition for "real" chocolate that rejects the use of cocoa butter equivalents (CBEs) and cocoa butter replacements (CBRs) in chocolate.
➡️
Book links are US Amazon affiliate links. If you haven't read the books I recommend them, in addition to her 2012 book
Rococo: Mastering the Art of Chocolate
. Your purchase of any of these books using these links supports TheChocolateLife.
I was in London in 2008 for a meeting of the Academy of Chocolate where I was giving a presentation, and to judge in the International Chocolate Awards. While there, I took the time to stop by Rococo and meet Chantal in person for the first time.
This trip was important to me for many other reasons, two of them being meeting Robin Dand, the author of The International Cocoa Trade (link is to the current edition – an expensive book but an absolute must-own for anyone who truly wishes to understand the international cocoa trade), and Tony Lass (co-author with G.A.R. Wood) of another must-own (IMO) book: Cocoa, 4th ed., 2001.
Since then our (physical) paths have crossed many times in London at The Chocolate Show/Salon du Chocolat as well as in Amsterdam one year during Chocoa. And while Chantal was not there in person (she definitely was, in spirit), I did get a chance to visit her cocoa farm across from the Belmont Estate in Grenada in 2010 with Mott Green. (Many may not be aware that Chantal has been a huge supporter of the Grenada Chocolate Company for many years and currently sits on its board.)
This live stream is going to cover her path to becoming a badass, from before starting Rococo to her current identity as The Chocolate Detective.
Live Stream Links
Watch/Participate on YouTube, Facebook, or LinkedIn.
TheChocolateWire Channel on YouTube
TheChocolateLife on Facebook
LinkedIn
⁉️
Want to participate? Ask questions and post comments during the live stream or afterwards in the post comments! There is no need to download any special new software – just use the YouTube, Facebook, or LinkedIn app or go to the page in a browser.
Live Stream header image original by Jason Rosewell / Unsplash
---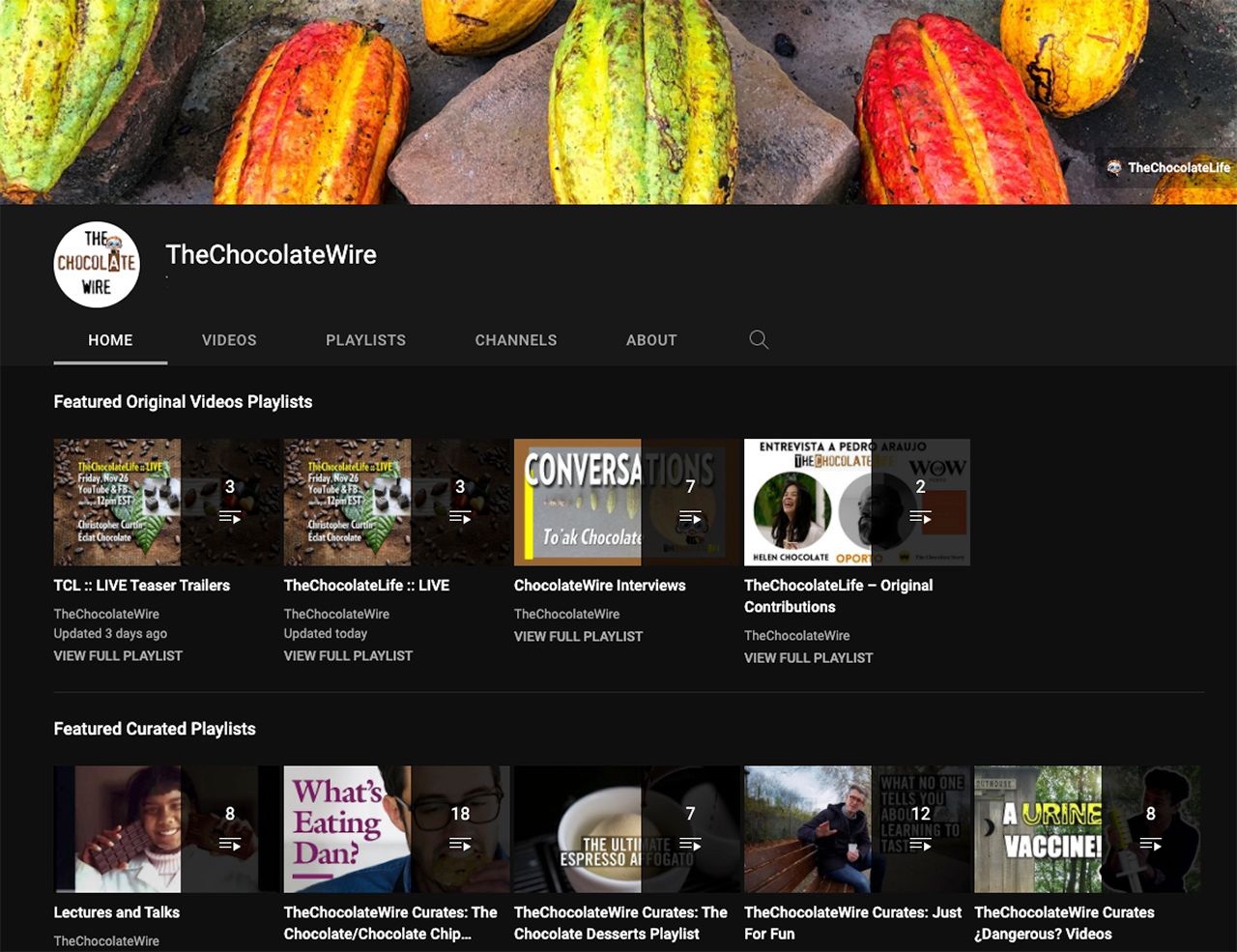 TheChocolateWire on YouTube
Watch TCL::LIVE and other videos. And don't forget to Like, Comment, Share and SUBSCRIBE to grow the channel's audience and get reminders of upcoming live streams and more. You can also rate the channel here for other members to see.
Visit TheChocolateWire on YouTube
---
💡
Have thoughts to share or questions to ask?

Leave them in the comments.